Stray Boots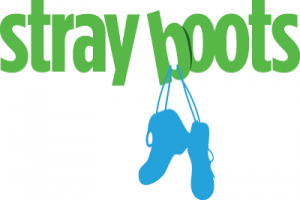 Race through the city on a private or corporate scavenger hunt, completing fun challenges and learning behind the scenes stories of your city
CLICK HERE TO BOOK RESERVATIONS
WELCOME TO STRAY BOOTS!
In 2008, Avi and Scott, a couple of history nerds started Stray Boots based on the idea that exploring your city could be way more fun if you made it into a game. They took that idea and ran with it, and in 2009, launched their first self-guided adventures, as the most interactive way to experience New York, all from the convenience of your own phone.
Since then, we've assembled a crack team of nerds, and brought 60 interactive app adventures to over 15 cities across the US and the UK. We've had a few people talk about us too from articles in the New York Times, Travel & Leisure, and Fast Company, to receiving rave reviews and a 4.5 rating in the app stores.
We're now excited to have launched a tool for anyone in the world to create their very own scavenger hunt adventure. If your content comes up to scratch, you can even make money from it too.
The thing that makes us the happiest is seeing our customers happy! We take pride in making it our full time job to: Help you explore the world in a fun way, enable you to create and share memorable experiences with friends, and provide you with amazing customer service and smiles along the way! Simply put, we love what we do, and love making sure you do too.
Our goal is to make sure everyone has a fun, unique experience exploring their world! If you'd like to be a part of that, please contact us, we love hearing from you!
So, please, go ahead and try one of our scavenger hunts or start creating your own. We're sure you'll have a blast!
Cheers,
The Stray Boots Squad
Galleries Coming Soon