Gun Garage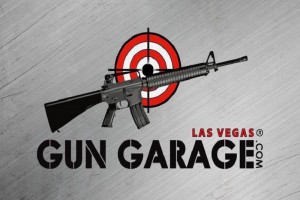 Gun Garage is a NSSF 5 Star certified Indoor Shooting Range and Retail Store! With free hotel pick-up and drop-off, a huge variety of firearms, and Las Vegas' safest shooting facility, what more could you ask for to put a unique twist on your Vegas vacation?!
AT GUN GARAGE YOU CAN SHOOT REAL MACHINE GUNS, .50 CAL SNIPER RIFLES and A REAL GERNADE LAUNCHER!



Zombie Apocalypse

PREPARE TO TAKE ON ZOMBIES WITH A REAL

AK-47, UZI, SHOTGUN AND A 9MM PISTOL!

Starting at $149.95

Pick Any Three

Pick any 3 firearms from a wide selection.

Experience excludes the AR-50 and MP7.

One belt-fed per Experience.

Starting at $159.95

Best Bang For Your Buck

9 GUNS, INCLUDING 2 BELT-FEDS, 6 AUTOMATIC RIFLES AND THE DESERT EAGLE! THIS EXPERIENCE ACCOMMODATES UP TO TWO (2) PEOPLE

Starting at $479.95

Only In Vegas

21 GUNS, INCLUDING BELT-FEDS, AUTOMATIC RIFLES AND PISTOLS. THIS EXPERIENCE ACCOMMODATES UP TO TWO (2) PEOPLE

Starting at $921.00






ADD OUR .50 BMG SNIPER RIFLE OR M203 GRENADE LAUNCHER TO ANY SHOOTING EXPERIENCE!
CHECK OUT OUR OTHER AWESOME SHOOTING EXPERIENCES!
Whether you're a longtime gun enthusiast or a curious beginner, you can experience the thrill and excitement of shooting a variety of real firearms, including; automatic machine guns, pistols, shotguns, sniper rifles and even a grenade launcher! No matter your level of experience, each shooter will have a certified RSO (Range Safety Officer) present with them at all times while on our range. They will guide you safely through each firearm you shoot. Gun Garage also caters to large groups, including; Birthdays, Bachelor/ette Parties and Corporate Events!
Located less than 1 mile from the Strip, Gun Garage is the location for your friends and family to come and escape the Vegas heat, as well as offering a family-friendly alternative to the shows and casinos on the Strip. Children as young as 8 are able to use our facility, but anyone under 18 must be accompanied by a parent or legal guardian. So make sure you check out Gun Garage during your Vegas Vacation for the Ultimate Adrenaline Experience!
FAQ
Here are some common questions asked about our facility and the Shooting Experiences we offer;
Do I need a valid photo ID to shoot at the range?

Yes. Anyone entering our range is required to have a valid government issued photo ID (driver's license or passport).

Is it ok if I have never shot a gun before?

Absolutely. Our Las Vegas shooting range welcomes shooters of all experience levels, from those who have never fired a gun before, to people with years of experience. Our certified instructors are skilled at putting people at ease and are always present to provide hands-on instruction.

Is your shooting range safe for me and my family?

Yes. There is no safer environment for firing guns than our Las Vegas shooting range. We constructed it with the well-being of our guests in mind. Our professional Range Safety Officers give all shooters a safety briefing and will assist you throughout your shooting experience. We are also an official 5 star range, awarded by the NSSF (National Shooting Sports Foundation), which covers all aspects from safety to customer service.

Are children welcome at Gun Garage?

Yes. Gun Garage welcomes families. It is our policy that shooters be at least 8 years of age and accompanied by a parent or legal guardian. We reserve the right to refuse service to anyone we deem cannot safely handle a firearm. Children under 8 are able to watch from the safety of our family-friendly observation area.

Do I need a license or permit to shoot in your range?

No. Because of our ever-present Range Safety Officers, no license or permit is required.

Does your Las Vegas shooting range offer discounts for groups?

Gun Garage offers discounts to groups of 10 or more shooters, who are purchasing our Shooting Experiences priced at $149.95 or more. Discounts are not valid on individual gun rentals. Please contact us for Coporate Group pricing.
Do you offer after hours sessions?

Yes. You may arrange special hours for yourself/your group. Please contact us for more information. After hours sessions are available but not guaranteed at short notice.

Are shooters limited to the packages you offer?

No. You may rent and shoot any firearm available at our range.
Can Gun Garage train me for CCW certification?

Certainly. We employ highly-qualified instructors. Please contact us to ensure your eligibility for the CCW Permit. CCW Permits are only available to US Citizens.

Is there recommended shooting attire?


No. However, we do advise against wearing low-cut tops and open-toed shoes.
Can I shoot at your range if I don't live in the U.S.?

Absolutely! Everyone is welcome at our shooting range, regardless of where they live.
Who is not permitted to shoot at Gun Garage?

By Federal Law, Convicted Felons and Anyone with a Violent Misdemeanor are not permitted to enter our facility (including both our shooting range and retail store).
Anyone believed to be under the influence of drugs and/or alcohol will be removed from the premises.
We regret that Women who are Pregnant or Nursing are not permitted to enter our shooting range, but are welcome to watch from the safety of our family-friendly observation area.
Galleries Coming Soon