Aliante Golf Club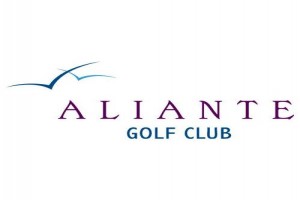 Aliante Golf Club burst on the Vegas golf scene in December of 2003 and has been receiving rave reviews ever since. This memorable 18-hole championship course was designed by Scottsdale-based Gary Panks Associates. Gary Panks has a long-standing reputation for designing golf courses that enhance the environment, create value, and provide an enjoyable experience for golfers.
Click Here to Book a Tee Time!
Aliante is an exciting and challenging course that stretches more than 7,000 yards from the back tees. The presence of the meandering arroyo that comes into play on 14 holes causes the golfer to feel slightly elevated, providing interesting contours and unique playing lies and angles. The course is highlighted by two water features, generous landing areas, and strategic use of trees that are not commonly found in most desert courses, such as Pear and Purple Locust trees. True to his design philosophy, Panks has once again fashioned a golf course that will challenge the expert to utilize every club in the bag while providing an enjoyable experience for the novice golfer. The practice facility features an expansive driving range, putting green, chipping green and practice bunker.Aliante was designed by Gary Panks Associates. The course opened on December 5, 2003.Dress CodeAcceptable men's golf attire includes mocks or shirts with a collar, bermuda length shorts and/or denim is permitted. However, cutt-off, torn or ripped materials will not be allowed. Acceptable women's attire includes a collared shirt and sleeveless blouse of conservative design are permitted. No t-shirts, tank tops, halter tops or swimwear will be allowed by anyone.
Galleries Coming Soon