Badlands Golf Course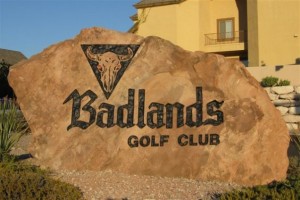 In the heart of Summerlin lies one of Las Vegas' finest golfing venues: Badlands Golf Club. Set against the majestic Red Rock Canyons, Badlands features three unique 9-hole layouts.
These three courses test golfers of all levels, especially those who tend to miss the green. Should you miss the green, you will be playing from the challenging lye's the desert has to offer requiring you to manufacture shots. Beginner to Intermediate golfers can score quite well due to the variety of tee boxes and club selection options off the tees.
What's great about this course is that it lends itself to all different types of golfers. Whether you are a beginner, intermediate, or advanced golfer you have several options off the tee. If you want to be risky you can get to a par 5 in 2, but you better hit it straight. If you want to be conservative, hit an iron off of the tee and you can still reach the green in 3 shots and set yourself up for a birdie.
When your round is done, golfers can enjoy dining and drinks at the course's beautiful restaurant which features attached terraces and panoramic views of the course and mountain range.
Galleries Coming Soon