SLS Las Vegas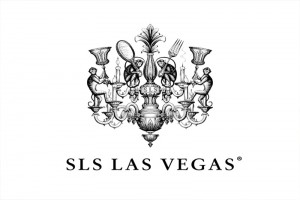 Be Legendary! Discover an all-encompassing Resort & Casino with more than 1,600 guest rooms and suites and acclaimed restaurant and nightlife brands.
SLS Las Vegas brings its playful, yet approachable sophistication to the legendary north end of The Strip and the site of the former Sahara Hotel & Casino. It was here that legends like Frank Sinatra, Dean Martin and Sammy Davis Jr. crooned and cocktailed, and the only Vegas hotel where The Beatles would stay. Over 60 years later, SLS will rekindle Vegas' iconic past with over 1,600 guest rooms and suites, an engaging gaming experience, two expansive pools, and its diverse collection of acclaimed sbe restaurant and nightlife brands. Featuring Bazaar Meat by José Andrés, Katsuya by Starck, The Sayers Club, Foxtail, The Griddle Cafe, Fred Segal, Umami Burger, 800 Degrees, Ku Noodle and LiFE, SLS Las Vegas offers a destination that captures both the essence Vegas' legendary heritage and its contemporary cool…and we can't wait to welcome you.
Features:
Award-winning chefs: José Andrés, Katsuya Uechi, Danny Elmaleh
Sweeping poolside lounges, premier nightclubs and an intimate music venue
50,000 sq ft floor with 800 slot machines and 80 table games
Personalized sessions with expert team of spa therapists and personal trainers
30,000 sq ft of flexible meeting space, including a 9,000 sq ft ballroom
Custom Experiences
Covet. Call. Customize. Live your Vegas fantasy with SLS Las Vegas Hotel's legendary Custom Experiences. Planning the stay of a lifetime couldn't be simpler. Designed to take any trip to the next level, our dedicated team will make your ultimate getaway dreams (and so much more) a reality.
You see? Covet. Call. Customize. What could be easier? See you on The Strip.
Q: What Party Scene or entertainment do you have?
A: SLS Daylife & Nightlife: With two sweeping poolside lounges, a trio of premier nightclubs, and exceptional bars & lounges, SLS Las Vegas curates sophisticated and stimulating nightlife spaces for guests to mix & mingle from dusk to dawn (and beyond). Our signature Southern California nightlife recipe creates a vibe that cannot be found anywhere else on The Strip.
Galleries Coming Soon