Backstage Bar and Billiards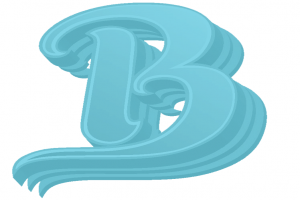 Triple B is part upscale billiards lounge and part rock 'n' roll museum and homage to subculture and features some of the world's biggest DJs as well as live musical acts, not to mention the greatest place in the world to play some pool and have a brew.
CLICK HERE TO VIEW UPCOMING EVENTS
Downtown Las Vegas' premier rock 'n' roll bar continues to create a buzz throughout Las Vegas and the Fremont East District! Backstage Bar & Billiards, 601 Fremont St., is one of several unique entertainment experiences created by Hollywood/Las Vegas nightlife impresarios Ava and Big Daddy Carlos.
Co-owner DJ Lethal (Limp Bizkit, House of Pain) is also resident at Triple B. The venue is downtown's top spot for live acts, comedy and world-renowned DJs..Visit Triple B's Facebook page for nightly drink specials and upcoming shows and events.
"Triple B" is part upscale billiards lounge and part rock 'n' roll library and homage to live music subculture. Backstage Bar & Billiards' name originates from literally being backstage to the adjoining Fremont Country Club, downtown's premier music venue.
Triple B's eclectic décor includes custom furniture by rock outfitter Anvil Cases, original print concert posters from some of the most famous concerts in the history of rock 'n' roll and the "turntable library" covering eight decades. DJ Lethal has collected and contributed a half-million dollars' worth of memorabilia and legendary concerts are shown on a "Smorgasbord" of visual formats, showcased by an 8-foot-by-20-foot movie screen theater behind the bar.
Galleries Coming Soon