Burger Bar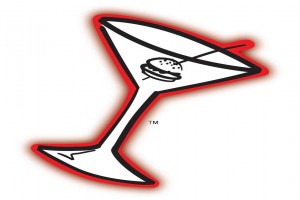 Chef Hubert Keller elevates the basic burger with Kobe beef & fixings such as foie gras & truffles!
The ultimate burger experience from the famous restaurateur Hubert Keller of Fleur de Lys. Incorporating the finest varieties of beef, buffalo, turkey, vegetarian and vegan products, a range of gourmet toppings and delicious buns, Burger Bar has a little bit of everything for the creative eater. Complete the experience with a Sweet Burger dessert or a handcrafted microbrew.
ABOUT HUBERT KELLER
Hubert Keller is known best for his world-renowned restaurants, Fleur de Lys (San Francisco) Fleur by Hubert Keller (Las Vegas), and Burger Bar (San Francisco, Las Vegas, and St. Louis). Having delighted the palates of his peers, food writers, and restaurant critics alike with his imaginative, modern French cuisine, he has received numerous awards and is regarded as one of America's most talented chefs. His influence extends beyond his restaurant kitchens to the millions of people he reaches through his co­­­okbooks The Cuisine of Hubert Keller (Ten Speed Press), Burger Bar, Build Your Own Ultimate Burger (Wiley), and the forthcoming Souvenirs: Memories, Stories, and Recipes from My Life (Andrews McMeel, Fall 2012), and media appearances including his own Secrets of a Chef cooking show (PBS), and Top Chef, Top Chef Masters, Top Chef All Stars, and Top Chef Just Desserts(Bravo).
Galleries Coming Soon