Eiffel Tower Restaurant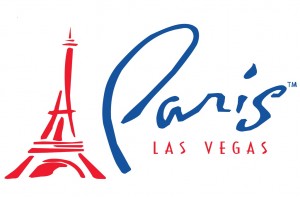 Savor acclaimed French cuisine by Chef J. Joho at this fine dining restaurant with stunning Strip views inside Paris Las Vegas' Eiffel Tower.
Set the scene for a memorable evening at one of the most notably romantic, fine dining spots in Las Vegas. Floor-to-ceiling windows showcase Eiffel Tower's stunning surroundings and neighboring water show. Your Eiffel Tower Restaurant experience is intended to evoke the same amorous feeling of traveling to the Paris, France landmark. The restaurant sits more than 100 feet above the bustling action on the Strip and is located one story under the Eiffel Tower Experience deck.
The critically acclaimed food is as insatiable as the views, so sink into a cozy booth or window-side banquette. The food presentation is a feast for the eyes in more ways than one. Chef J. Joho's menu is a carefully curated list of French gems, such as crepes with artichokes and roasted tomato coulis, and Foie Gras Torchon with duck prosciutto, fig and brioche.
Chef/Proprietor J. Joho's rise to international success began on the 40th floor of the Chicago Stock Exchange with Everest, one of the world's premier dining rooms. Known the world over for having made an indelible mark on the culinary world with his exquisite personal cuisine, his establishments across the country set standards for dining and win accolades at every turn.
Joho humbly entered the profession as a 6-year-old, peeling vegetables in his aunt's restaurant kitchen. His formal training began as a 13-year-old apprentice for Paul Haeberlin of the acclaimed L'Auberge de L'Ill in Alsace, France, and continued in kitchens in France, Italy and Switzerland. By the age of 23, Joho was the sous chef at a Michelin three-star restaurant where he commanded a 35-person staff. It was while he was studying at the Hotel Restaurant School in Strasbourg that Joho immersed himself in the hotel and restaurant business, as well as the arts of pastry, cheese and wine.
WHAT TO EAT AT THIS FINE DINING RESTAURANT:
Lamb burger
Aged Parmesan crusted chicken
Warm lobster salad
Paillard of salmon
An excellent choice for Sunday brunching (11 a.m. to 2 p.m.) imbibe in bottomless Nicholas Feuillette champagne. Eggs Benedict, please!
EXPERT TIPS
Special "Lunch late" menu daily
Distinguished reputation as one of Vegas' best date restaurants
Offers both American and Russian caviar
Gluten-free dinner menu
Special couples VIP tables and proposal packages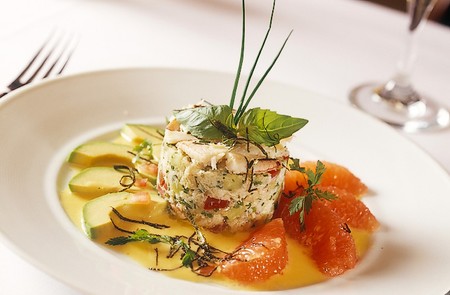 REVIEWS
"Those who score window seats get "dinner and a show" (via the "breathtaking" views of the skyline and the Bellagio fountain) at this très "romantic" destination on the 11th floor of Paris Las Vegas; the French fare is "ooh-la-la," the atmosphere "authentic" and the waiters "attentive"; P.S. jackets are suggested."
— Zagat
"Autumn is here, and with this changing of the seasons, night falls just as dinner service begins above the glitter and glow of Las Vegas. Make a 5 or 5:15 p.m. reservation and we will reserve a window table for you to enjoy this stunning display, while enjoying an evening of Chef Joho's modern interpretations of classic French cuisine."
— Open Table
"The must-do restaurant of Paris Las Vegas is a room with a view, all right—it's about a third of the way up the hotel's half-scale Eiffel Tower replica, with views from all four glassed-in sides (request a Strip view when booking for the biggest wow factor—it overlooks the fountains at Bellagio, across the street). "
— Fodor's
Q: We are going to be dining in this hotel one night and would like to stop at the Eiffel Tower restaurant after for drinks at the bar. In the evening are you allowed to go up and use the bar or do you need a reservation?
A: You are welcome to come up anytime. No reservations are needed for the bar and lounge.
Galleries Coming Soon