Yama Sushi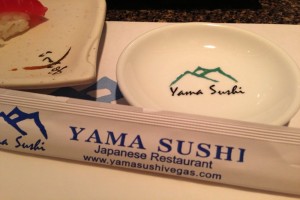 Hidden in plain sight just a mile east off the strip is a little known Japanese Restaurant: Yama Sushi, a touching sensation of a hometown joint featuring vast assortments of delicious sushi, rolls, and much more other delights that are beyond your expectations.
Since 1999, the art of presenting exceptional cuisine in the most inspired of settings has been the driving force of our foundation. If you want a casual Japanese/local experience, this may be one of your best bets in town, especially if you looking for Japanese cuisine.
Specialties include an all you can eat, spicy sashimi salad, variety of sushi, and specialty rolls from our own chef's special sauce.
We are based in Las Vegas, Sin city, where you'll find the world's finest restaurants, so why not be part of it. So wherever you are, we hope you can make it to our restaurant and experience one of the most fascinating dining you'll receive.
Galleries Coming Soon