Chayo Mexican Kitchen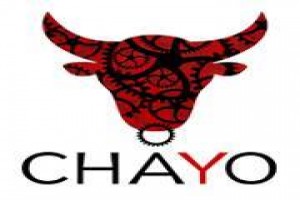 Chayo Mexican Kitchen + Tequila Bar is the first restaurant to open at the much-anticipated Caesars Entertainment development, The LINQ , and introduces a new concept in Mexican dining, combining a DJ, sexy mechanical bull, a vast tequila and cocktail selection and a blend of authentic and innovative Mexican fare by Chef Abimael Arreola. Chef Arreola, from Chiapas, Mexico, has crafted a mouthwatering menu that appeals to lovers of authentic and modern Mexican food, alike. Refreshments are in no short supply at Chayo, with more than 50 tequila selections, and an array of spirited cocktails. With the vibe dining and wildly intoxicating atmosphere that Chayo offers, guests can enjoy a fun, modern meal as well as the Vegas nightlife.
Prepare your senses for a fusion of flavors that reaches into the heart of Mexico. Chayo – Mexican Kitchen and Tequila Bar offers hand-selected ingredients, which are designed to intrigue each of your senses. The only thing with more 'bite' than Chayo's cuisine is the selection of tequilas. For those with discerning palates, Chayo offers tequilas that sing unsung notes: take a sip and experience Don Julio 1942, the depth of Casa Noble Anejo, and margaritas crisper than fresh linen.
From the sleek interior that speaks of modernity, to the artful selection of glassware and plates; Chayo has defined itself as an authentic Mexican experience. The location of Chayo denotes its impervious style: it is located adjacent to LINQ, at the heart of new Vegas.
Ride the High Roller Observation Wheel (Vegas' modern Ferris wheel) and dine in a restaurant named after its number one patron: Chayo, the wild bull. After you brave the incredible heights of High Roller, you can find out if you have what it takes to challenge a wild, tequila-loving bull ride.
However, what really sets the stage for Chayo – Mexican Kitchen and Tequila Bar's unobstructed views and memorable moments is the cuisine. Chef Ernesto Zendejas studied the craft of cooking with prestigious chefs and culinary institutes, so that he could perfect Mexican dishes that speak to his hometown, Mexico City. When you bite into a hand-crafted dish at Chayo you'll be transported to Mexico, because Ernesto speaks food.
Galleries Coming Soon