Ricardos Mexican Restaurant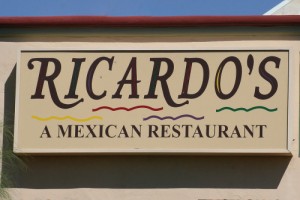 Fresh food, family, friends and fun! We've been bringing people together to celebrate life's most meaningful moments for over 30 years. Family owned, family operated, and family friendly! Located 2 miles west of The Palms, we are a convenient and central location for wedding dinners, meetings, after work, lunch dates, and any festive gathering! We have full service catering at your location, late night dining, deliveries, award winning margaritas, and a gaming cantina!
Visit the BEST Mexican Restaurant in Las Vegas
Our Story
The lives of two California families, the Ansaras and Wades, changed one day in 1978 when the financing fell through for a friend's restaurant in the Meadows Mall. Taking over the deal, they agreed Bob Ansara, young, single, and experienced in both front and back of the house, would be the one to move to Vegas and make Ricardo's happen. The first location was followed the next year by another at Tropicana and Eastern.
As time went on, Bob married and there were a couple kids, Eric and Sara. More Ansaras became Nevadans and part of the Ricardo's team. The Wades stayed in Cal, with the patriarch and namesake, Richard, wheeling and dealing from afar.
The current location, on the corner of Flamingo and Decatur, sold at one point while everyone was busy at the Ricardo's inside the MGM, but came back to be renovated and re-opened with teammates from earlier locations and some great new ones, too. The food, happily, is the same authentic and creative Mexican fare that you've come to expect and we are proud to serve.
We celebrated our 30th birthday by breaking the Guinness World Record for the largest Margarita ever made. It was lots of fun and a really big deal for us. We will forever be grateful to Susan G. Komen and Roseangel Tequila for their participation in our special fiesta.
We're now open 24 hours as a salute to those swing and grave workers who make Las Vegas happen. But whether you're local or tourist, day shift or late night, we're happy to be here, always happy to see you and serve you delicious dishes with warm hospitality and mostly, to include you in our special Ricardo's family. Welcome.
Your Ricardo's Team.
Galleries Coming Soon