SEA: The Thai Experience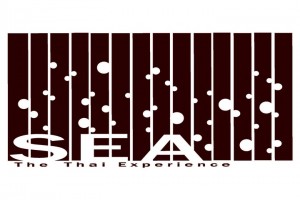 SEA: The Thai Experience offers guests a fresh, exotic destination where they can enjoy the flavorful taste of Thai food and the aroma of Asian spices within the relaxing ambiance of the Bangkok-inspired modern design.
A Zen vibe and fusion of exotic flavors comes to Las Vegas in the form SEA: The Thai Experience. The Thai and Vietnamese foodie hot spot, whose original Brooklyn location can be seen in "Garden State" and "Sex and the City," maintains a Bangkok-inspired modern design complete with a central reflecting pond anchored by a Buddha statue. Located off the casino floor next to BLT Steak, the restaurant scenery blends flawlessly with traditionally prepared dishes simmering with Asian spices and authentic Far East Flavors (think curry, pad Thai, fried rice and plenty of noodle-based soups.) Feeling adventurous? A multi-page menu encourages a taste of everything, especially exotic dishes like Hawaiian squid, Grilled Nem Noung with seasoned pork meatballs and the Tom Yum Seafood Basil Soup, served in a clay pot packed with Blue prawn, fish, squid, scallops, clam, milk, mushroom and chili oil. Pair any entrée with one of its specialty cocktails such as the "suwanmalee"—a Thai lychee martini. The diverse menu offers guests a variety of specialty Thai and Vietnamese dishes including grilled lemongrass chicken, tamarind whole fish, classic pork chop, volcanic chicken (served flambe!) and pineapple curry duck.



To complete the dining experience, guests can pair their entrées with unique Thai beers, choose from a brilliant wine selection, or select from SEA's very own specialty cocktails such as the Suwanmalee (a Thai lychee martini), or the Sakuntala (SEA's signature pomegranate mojito). Guest can also satisfy their sweet tooth with SEA's unique selection of seasonal desserts, featuring the crowd pleasing Golden Banana Roll, a crisp "spring roll" stuffed with sliced banana and cheesecake.
REVIEWS:
The Bangkok-inspired modern design delivers a Zen-like décor and a tranquil ambience achieved through a reflecting pool, subdued lighting and natural wood tables and benches. A large Buddha statue adds to the authenticity that is joined by traditionally prepared Thai and Vietnamese dishes.— Gayot
SEA: The Thai Experience joins the culinary lineup at Bally's Las Vegas bringing its unique Thai fusion cuisine to the Strip. The restaurant is open for lunch, dinner and late-night bites.— Las Vegas Weekly
SEA:Tthe Thai Experience is an affordable lunch option. — Gayot
...distinctive restaurants include SEA: The Thai Experience, which features unique fusion cuisine in a sleek setting. — Vegas.com
Galleries Coming Soon