Fashion Show Mall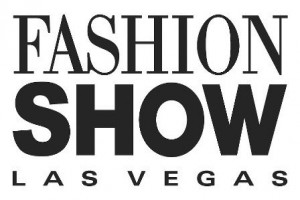 Fashion Show offers seven flagship department stores, along with over 250 extraordinary shops and restaurants!
Fashion Show Mall is one of the largest enclosed malls in the world with over 250 stores, 7 anchors, an elevated stage, and a fashion runway and outside spectacular, "The Cloud."
Fashion shows take place in the mall every Friday, Saturday and Sunday and are free to watch. During the winter months, the mall has scheduled snowstorms inside. Santa Claus also makes special appearances, even giving a high-energy performance on the runway with his group of elf helpers.
NOW OPEN!
Vilebrequin is a French brand of swimwear for men and boys. It specializes in colourful print swimming trunks with a waterproof wallet. Located on the Upper Level across from Louis Vuitton.
7 For All Mankind -Premium denim jeans and latest fashion trends for women, men. Located on the Upper Level adjacent to Forever 21
American Eagle Outfitters - AEO brings you high-quality, on-trend clothing, accessories and personal care products at affordable prices. Located on the Upper Level across from Nordstrom
PacSun - PacSun offers everything you need to live the laid-back California lifestyle in a Golden State of Mind. With roots in action sports, fashion, art and music, PacSun serves up the latest styles for men and women from top brands including Bullhead Denim Co., Volcom, Billabong, Hurley, Roxy, Nike SB, RVCA, Vans, Modern Amusement, Young & Reckless, LA Hearts, Diamond Supply Co., and more. Located on the Upper Level next to Macy's Men's
LEGO - The name 'LEGO' is an abbreviation of the two Danish words "leg godt", meaning "play well". It's our name and it's our ideal. The LEGO Group was founded in 1932 by Ole Kirk Kristiansen. The company has passed from father to son and is now owned by Kjeld Kirk Kristiansen, a grandchild of the founder. It has come a long way over the past almost 80 years - from a small carpenter's workshop to a modern, global enterprise that is now, in terms of sales, the world's third-largest manufacturer of toys. The LEGO brick is our most important product. This is why we are proud to have been named twice – "Toy of the Century". Our products have undergone extensive development over the years – but the foundation remains the traditional LEGO brick. Located on the Lower Level across from Apple.
Dynamite - Dynamite provides affordable trends that allow customers to go from the office to a chic night on the town, or a casual weekend, with an urban flare. Located on the Lower Level across from Zara
Z Gallerie - Z Gallerie offers a collection of fashion forward and exclusive home furnishings, art, and accessories. Located on the Upper Level next to Macy's Men's Store. Justice & Brothers - Justice offers tween girl's clothing & accessories and Brothers offers boy's clothing, shoes and accessories. Located on the Upper Level near Dillard's Ted Baker - Located on the Upper Level near Louis Vuitton. Ted Bakeris a British clothing retail company.
U.S. Polo Assn - The U.S. Polo Assn. brand carries an extensive collection of classically styled, high quality, casual clothing. Located on the Upper Level across from ZARA
Spanx - The Spanx brand now houses over 200 products ranging from slimming apparel and swimsuits, to bras, activewear and men's undershirts. Located on the Upper Level across from Coach.
Charming Charlie – At Charming Charlie we believe if it feels good do it and if it looks good, do it in every color it comes in. Because if fashion is fun then the accessories are the life of the party. We have all the tips and tricks to help get you inspired, excited, and feeling like a fierce new you. So grab the girls and let us help you find your fabulous.Located on the Upper Level across from Zara.
Anthropologie – An inspiring place to shop for women's clothing, accessories and home decor. Explore our collection of dresses, blouses, sweaters, shoes and more.Located on the Lower Level across from Pinto Ranch.
AG Jeans - At AG, we believe in crafting beautiful clothing that reflects a modern design sensibility, while maintaining a classic sophistication that transcends seasons. Located on the Lower Level adjacent to Forever 21,
Lorna Jane - Made for active women by active women, Lorna Jane is Australia's premier activewear label and a global leader when it comes to sporty, sexy, and stylish active apparel.
Kipling -Offering handbags, backpacks, luggage, tote bags, wallets, accessories and more for work, school, travel. Located on the Upper Level across from Zara
G Star Raw is the modern denim brand. For more than 25 years, G-Star has been a denim pioneer with a dedication to untreated denim and originating the concept of 3D denim. The G-Star philosophy has always been "Just the product" focusing on denim craftsmanship and innovation
Carmen Steffens designs and manufactures exclusive, sensual, elegant and uniquely Brazilian fashion solutions and offers these through a captivating retail experience to discriminating fashion-forward consumers who are style conscious, brand savvy and don't mind being noticed.
Boston Proper - Women's fashion that is chic, sensuous and unique. Exclusive designs with the most wanted styles in tops, jeans and pants. Located on the Lower Level across from Forever 21
Melissa Shoes - The modern, sophisticated, stylish and eco-friendly plastic shoes is now available in Las Vegas. The first Nevada location of Melissa Shoes is now open at Fashion Show. Known for their comfort and chic style, the brand offers an array of offerings sure to please. Located on Upper Level near Forever 21
Tory Burch - Tory Burch is an American lifestyle brand that embodies the personal style and sensibility of its Chairman, CEO and Designer, Tory Burch. Launched in February 2004, the collection, known for color, print and eclectic details, includes ready-to-wear, shoes, handbags, accessories, beauty, home and watches. Located on the Upper Level next to Forever 21
You've got questions, we've got answers. Text (702) 781-3777
Galleries Coming Soon