LAUGH FACTORY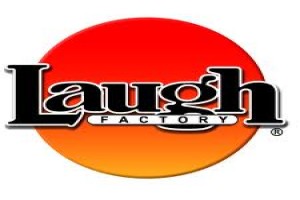 Opening its doors in 1979, the World Famous Laugh Factory has been recognized as "the #1 comedy club in the country" by such high-profile media as USA Today. With southern California locations in Hollywood (its original Sunset Boulevard locale) and Long Beach (opened in 2008), comedy's top stars, as well as today's brightest emerging talent, shine on its legendary stage.
Everyone likes a good laugh every now and then; a fact that is especially true when you're on vacation. Make it a vacation on the Las Vegas Strip with a renowned comedy club – add famous stand-up comedians to the mix – and you'll never look at Las Vegas comedy the same! At the Tropicana Laugh Factory, you will enjoy just such an experience.
Our Las Vegas comedy shows in Laugh Factory bring an amazing, one-of-a-kind brand of comedy not only to the Tropicana entertainment lineup, but also to the Vegas Strip. It doesn't matter what night of the week or what day of the month it is, the Laugh Factory schedule is always full of the hottest comedians in the business – many are superstars from the big screen, others are up-and-coming Las Vegas comedians. Regardless of who is performing, the one thing we know for sure is that you will be rolling on the floor with laughter – unless, of course, you are the daring person that sits in the front row and risks being the butt of a joke or two.
Among the comedians who have performed at the club are Tim Allen, Louie Anderson, Roseanne Barr, Milton Berle, David Brenner, Nick Cannon, Drew Carey, George Carlin, Jim Carrey, Dave Chappelle, Dane Cook, Rodney Dangerfield, Ellen DeGeneres, Phyliss Diller, Jeff Dunham, Jeff Foxworthy, Redd Foxx, Brad Garrett, Eddie Griffin, Kathy Griffin, Buddy Hackett, Bob Hope, Andy Kaufman, Sam Kinison, Martin Lawrence, Jay Leno, David Letterman, Richard Lewis, Goerge Lopez, Bernie Mac, Bill Maher, Howie Mandel, Carlos Mencia, Larry Miller, Mo'Nique, Paul Mooney, Eddie Murphy, Kevin Pollack, Richard Pryor, Paul_Reiser, Chris Rock, Paul Rodriguez, Ray Romano, Bob Saget, Mort Sahl, Adam Sandler, Jerry Seinfeld, Garry Shandling, Sarah Silverman, Jon Stewart, Wanda Sykes, Chris Tucker, Damon Wayans, Keenan Ivory Wayans, Flip Wilson, Robin Williams, Jonathan Winters, Steven Wright, Henry Youngman and many, many more.
If you don't just want to rely on the raving Las Vegas comedy reviews that have been written about our venue – and there are a lot – that's okay. Let's take it worldwide! The world-famous Laugh Factory, which opened its first club on the Sunset Strip in Hollywood, has been recognized as the #1 Comedy Club in the Country!
We suggest that you book your comedy show tickets now! Just click below, visit the Tropicana Show Tickets desk or call 1.800.829.9034.
Q: Is alcohol served in the theater?
A: Yes, we offer a full bar and table services.
Galleries Coming Soon