Skin Fitness by Jamie Lee Metz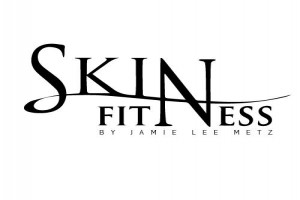 Welcome to Skin Fitness by Jamie Lee Metz, where we promise you an extraordinary facial experience. Winner of "Talk of the Town" 2010/2011, 2012/2013, and "Readers Choice" Summerlin Magazine, we carry a 5 Star Global Spa Resource rating, and have been chosen Best of Vegas, and Best of Citysearch, 2008, 2009, 2010 for facials, waxing, skin care, hair removal and spa. We love to pamper by going above and beyond and creating extraordinary experiences for our clients. Skin Fitness and Advanced Aesthetics by Jamie Lee Metz
At Skin Fitness and Advanced Aesthetics by Jamie Lee Metz, we offer the perfect fusion of the clinical and the luxurious. Whether you are looking for state-of-art medical treatments or a relaxing getaway from life's stresses, we have everything you need in our Romantic Skin Care Boutique located in beautiful Las Vegas. In conjunction with Dr. Fong, our highly trained Skin Fitness Experts™ overseen by owner and respected Master Aesthetician, Jamie Lee Metz, will help you achieve the results you desire for issues such as acne, wrinkles, sun damage, hair removal and much more. Our day spa provides a serene atmosphere for facials, massage, waxing, and skin tightening. You can take a vacation today without leaving town!
We love to pamper by going above and beyond and creating extraordinary experiences for our clients. Skin Fitness and Advanced Aesthetics by Jamie Lee Metz avoid being charged.
At Skin Fitness we are committed to providing our clients with extraordinary experiences, exquisite facials and measurable results.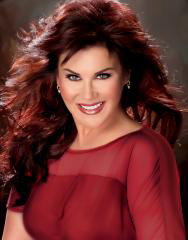 About Jamie
Jamie Lee Metz is a Certified Paramedical, Laser and Master Aesthetician who specializes in advanced anti-aging skin treatments. Jamie earned her post graduate certifications through the International Dermal Institute in Los Angeles, Image Skin Care RX and Cutera Laser under the direction of five highly skilled physicians.
Jamie's training began in Europe and continued in the United States. She brings over 25 years of aesthetic experience with products and treatments that will leave you glowing with new energy and confidence. Her vast knowledge of the skin and its requirements allow her to work with Las Vegas' and Colorado's most experienced dermatologists and plastic surgeons. We offer the most advanced aesthetic services including laser and non-surgical facelifts as well as a complete program of preventative treatments.
Jamie's unique difference is her hands-on approach and personally trained Aesthetic Skin Fitness Experts™ who provide the highest standards in the industry.
Reviews:
"A Real Breakthrough, with Real Results." Nerium International
Privacy & Security Policy
Disclosure of Personal Information
Any information you provide to us at this site when you establish or update an account, enter a contest, shop online, or request information (i.e. name, address, e-mail address, telephone number and credit card information), is maintained in private files on our web server and our internal systems. This information is used to enable Jamieleemetz.com and skinfitnesslv.com to deliver services and information about our products to you.
Privacy Statement
When you log on to Jamieleemetz.com and skinfitnesslv.com, we respect your privacy. Jamie Lee Metz Advanced Aesthetics and Skin Fitness LLC, use the information you provide us to help personalize product information and offers. We only use your name and address information to mail you marketing materials and free sample offers. We will never give or sell your user information or e-mail address to anyone for any reason.
Security
Jamie Lee Metz Advanced Aesthetics and Skin Fitness LLC, believe in providing a safe and secure shopping experience for all of our clients. We provide stringent and effective security measures on our website. It is our policy to never send private information such as your credit card number, via e-mail. This is a practice we hope you adopt in all of your Internet activities. We designed Jamieleemetz.com and skinfitnesslv.com to accept orders only from Web browsers that permit communication through Secure Socket Layer (SSL) technology. This means you'll be unable to inadvertently place an order through an unsecured connection.
Cancellations
As our reserved appointments are held exclusively for you, we require a 24-hour notice of cancellation. Same day cancellations will be charged a $50 fee for holding the room and specialist's time. No shows are considered a service rendered and charged accordingly.
Retail Products
Your satisfaction is our utmost concern. Due to the nature of our products for health and sanitation reasons we are unable to credit or refund these items. We offer a complimentary consultation to assure success with our products. We encourage you to call regarding any questions as most can be adjusted to ensure the desired results.
Retail Boutique
Due to the exclusive nature of the vintage items we offer, they are sold as is. No refunds or exchanges are available.
Payment
Advanced Aesthetics and Skin Fitness, by Jamie Lee Metz accepts cash, checks, debit, Visa, Master Card, and Discover.
Refusal of Service
We reserve the right to refuse service to anyone.
Prices
Prices are subject to change without notice.
Treatments
Arriving 30 minutes prior to appointment scheduled time is recommended for first time laser clients.
Late arrivals will only receive the remaining time of their appointment.
Packages
Packages are not transferrable and/or refundable.
Galleries Coming Soon