Camp and Ride Moapa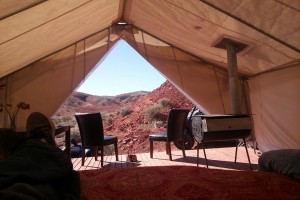 Camp and Ride Moapa is a one stop, do it all adventure. We have ATV riding, Kayaking, Camping and horseback riding all within a mile of each other. Click book now, browse our website or give us a call we will be glad to answer any questions!
Not everyone likes camping, not everyone likes to stay indoors. Some like their jobs, most do not. Stress has become a huge factor in people's health. The city encloses on us, traffic wears us to road rage. Expensive entertainment is becoming blah. How many mornings can one wake up with a hangover? The snow barricades us in, freezing temperatures keep us from enjoying the sunlight. Is there not more to life than the complicated things? It's time to get up, unwind and enjoy the slow, easy, quiet life that Moapa has to offer. For those who love the comfort of their bed we have provided tent suites for luxury camping. Get to lounge around the fire and still go back to a cozy tent. Don't like the cold? No worries, the sun shines here 340 days a year! Traffic getting old? In Moapa when you have to stop at a stop sign, the traffic is getting bad! A quiet morning hike all that is needed? There are plenty of trails and a beautiful sunrise.
TENT SUITE
Get away for a weekend in our unique tent suite. located on the quiet calm Paul and LouJeanne ranch. We pride ourselves on being locals, we live here and know how to have a good time. There are plenty of hiking, or biking trails right from the comfort of our tents, or to cover more ground we also have ATV's for rent.
ATV RENTAL
We have done our very best to know the area and the trails that surround it. We know the trails and want to be able to have everyone else know and enjoy them like we do. We want everyone to have a safe, fun filled adventure. ATV's are one of the best ways to explore the desert we know so from much experience. Come rent one from us, and explore the desert, see the wildlife, experience the scenery, and make friends for a lifetime!
Want to preview where to go before renting the ATV? Click PLACES TO RIDE and let us know where you want to go! Want to preview the ATV and pick which one fits you best? Click Need a place to stay? Come be our guests in our awesome Tent Suites
TIPS THAT EVERYONE NEEDS TO KNOW!
1. It's a desert out there make sure to bring plenty of water!
2. Dress attire is important, wear long pants, shoes that provide protection, no open toed shoes!
3. During the winter it can get cold, make sure to have a jacket.
4. Sunscreen, those who burn, better be sure to bring some winter or summer!
5. There is a river that runs through our property, bring shorts if tubing down the river sounds like something to do!
Galleries Coming Soon