Fred Astaire Dance Studio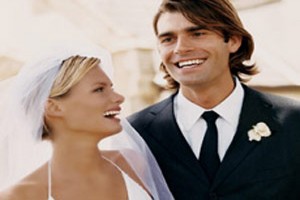 We specialize in custom first dance choreography packages, which are tailored to your wedding's theme, budget, and time frame. Please watch our video in the wedding package section for more information on what we have to offer for making sure that your first dance is a memory you'll cherish forever.
Whether you're interested in pursuing dance lessons yourself, planning for a wedding, getting ready for a dancing event, or are looking for an after-school activity for your child, you've come to the right place. Fred Astaire Dance Studio of Las Vegas is a premier dance studio in Las Vegas, NV offering a variety of instructional programs. When you sign up for lessons at Fred Astaire Dance Studio of Las Vegas, you'll get to choose from multiple dance styles and approaches. And our welcoming studio environment makes our facility the perfect place to hone your skills, no matter what level you're currently at.
Dedicated Staff
At Fred Astaire Dance Studio of Las Vegas, our staff of professional instructors helps set us apart as a leading dance studio in Las Vegas, NV. Using a combination of skill, experience, and patience, our dedicated dance instructors will guide you as you work to develop your technique. And when you come to Fred Astaire Dance Studio of Las Vegas, you'll also benefit from our:
Convenient studio hours: M-F 1pm-10pm, Sat 10am-2pm
Affordable dance lessons and packages
Lowest price in town guarantee
We welcome you to visit our Las Vegas, NV dance studio and see what makes us stand out. For more information, contact Fred Astaire Dance Studio of Las Vegas today at 702-242-4400.
Best Packages in Town
Here at Fred Astaire Las Vegas we understand that no two clients are the same and that individuals or couples needs may vary. Therefore, we take a customizable approach to tailor to your needs, versus the cookie cutter approach offered at so many other dance studios. Fred Astaire Las Vegas will not only help you build a solid dancing foundation, but will focus on the skills in which you desire. Our customizable packages inlcude:
Baisc Intro
Foundation Building
Rhythm or Smooth Concentrations
Dance Genre Specialization
Customizable Wedding Packages
And much more..
Contact us today and get started with our current running promotion of two private dance lessons for $60, or just come check us out with our special $10 intro lesson. Call today at 702-242-4400 and don't forget to mention promo code "WRI" for additional discounts and specials.
Galleries Coming Soon