Wedding Bells Chapel of Las Vegas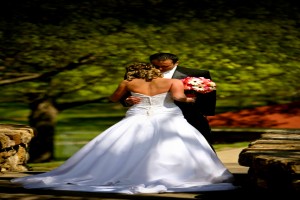 Located just off the famous Las Vegas Strip, Wedding Bells Chapel is the perfect place for your dreams to become reality! You'll cherish your wedding in, the wedding capital of the world, where you can choose from a variety of wedding packages, or build your own. Please take a moment to browse our website and wedding packages and when you are ready place on order anytime through our secure order system.
Our personal wedding consultants can guide you through a variety of options and take care of every detail. Whether you choose an intimate wedding in our beautiful chapel, or an extravagant wedding in our garden gazebo, Wedding Bells Chapel will insure that the first day in your new life is exciting and memorable.
We offer wedding packages in a variety of price ranges. The type of service is, of course, determined by you. Whether Traditional, Religious, or a Civil service, Wedding Bells Chapel is here for you. For that extra special touch, consider a Unity or Presentation of Roses ceremony.
Considering Las Vegas for a second Honeymoon? Surprise your loved one with a renewal proposal. As more and more couples reaffirm their devotion to one another, renewing your wedding vows adds a special touch to any romantic holiday or anniversary.
Get married with the scenic sights of Las Vegas in the background with our spectacular Limo Bus or make your wedding a legend by adding the King of Rock and Roll to any of our Wedding Packages.
Whatever your needs, Cake, Appetizers, Entree's, Punch, and a Full Bar, our garden reception area is available and seats up to 100. Wedding Bells Chapel offers a full selection of services in one location.
Digital photos of your wedding are now available on CD.
License Info License information for Las Vegas Weddings: The Clark County Marriage License Bureau is located at:
201 E Clark Ave.
Las Vegas, NV 89155
(702) 671-0600 / (702) 455-0000
Office Hours:
8:00a.m.-Midnight, 7 days a week/365 days a year - including holidays
COMPLETE THE ON-LINE MARRIAGE PRE-APPLICATION BEFORE COMING IN TO GET YOUR MARRIAGE LICENSE!
A Marriage License can be issued to any male and female person at least 18 years of age, not nearer in kin to second cousins or cousins of half blood. Proof of Age may be required. Both parties must present themselves to the Marriage License Bureau in the Clark County Courthouse.
For persons under the age of 18, special rules apply.
Contact the Marriage License Bureau for further information.
Blood tests are NOT required.
Marriage license fee is $60, payable by cash, cashier's check, money order, or credit card. Applicants may use American Express, Discover, MasterCard, or Visa. There is an additional $5.00 service charge for credit card transactions. Debit cards are not accepted unless the card is a debit/credit card.
To obtain a Marriage License, and have a legal marriage, divorces MUST be final in the state where granted. The date of the final decree and city and state where granted are required.
The requirements for Non U.S. citizens are the same as for U.S. citizens.
Galleries Coming Soon