Wedgewood Las Vegas at Stallion Mountain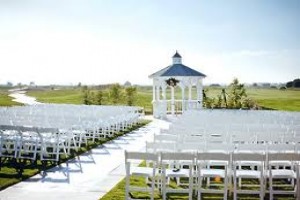 Wedgewood offers five all-inclusive wedding packages that couples can customize however they choose.
Click here for our Wedding Venues and Packages
Actually stick to your budget. You can add or remove whatever services you want from any package, and we will adjust the price accordingly. See? You can have your dream wedding without breaking the bank!
We're a one-stop shop. Forget about coordinating your services at 50 different places—you can get just about everything you need for your wedding through Wedgewood, which saves you time and money—and prevents stress wrinkles.
<img src="data:image/jpeg;base64,/9j/4AAQSkZJRgABAQAAAQABAAD/2wCEAAkGBxQTEhUUExQWFhUXFRoYGBgXGB0dHRsaGhoYGxoeGh4eHyggGBslGxocITEiJSkrLy4uHx8zODQsNygtLisBCgoKDg0OGxAQGy4kHyQsLCwsLC00NCwvNCwsLC8sLCwsLC8sLywsLCwsLCwsLCwsLCwsLCwsLCwsLCwsLCwsLP/AABEIAM8A8wMBIgACEQEDEQH/xAAbAAACAwEBAQAAAAAAAAAAAAAEBQIDBgEAB//EAEcQAAIBAgQDBQUFBAkCBQUAAAECEQMhAAQSMQVBURMiYXGBBjKRobEjQsHR8BRSYuEHFTNygpKy0vFTwhZDk6PiJDRjc6L/xAAZAQADAQEBAAAAAAAAAAAAAAABAgMABAX/xAAsEQACAgEEAgEDBAEFAAAAAAAAAQIRAxIhMUETUWEEIvAUcYGRQ0KhscHR/9oADAMBAAIRAxEAPwAiMX5fNMl1cjqNx6g2OIolNh/bVaZ7sg99Tc6o1SKaxBsJ3vti/wDYKOk99tYaJ98Ha4LNqC+H0x4Czrs9dwCaXFkezr6qJ+RuPQnywetGm0Ml1iCJkTG5tIveLdMIquTuAlRamraAQd4AIPum204j+zVUYwGDLvpNx56TbFVli+xHjfQ1qUmG4t1W49Y29YxXpGKqfGqkjtAGIEagNLgX5ix36DB/7VRq97uhiY0wVbbcHZvniiYlNAujHQTgqplLAq4vyblfYkWnFT02HvA/CR8RcY1mIauo9Rjxp45PS/l+W/1x4E/r9Tg2ajnZ4kCRz9Df+ePDHRbGsFHtXgfT9Tj2icdBnEtOCYj2fgP1546F8/r/AD+fpiQfqPh+R/MYmCOR/X66YBisLjvZ4tGJAYAxW1OR+t/54j2eC0XEhT5HCMKA0SIPQ4Nr5fdgABMRqm9/Xx9cdeiNJv8AqcFLRkC9ioYyOhMeJm8RhLse6E7piBbDXM5cAEgg4WtTkx5n0wqkMmB1Uvgd1wdVpsPH6/zwJUWeeCpAoWZ3LkwVJBH3ZsfTaf15wynfvGxiD1/LB7UieuJ9jGwvg2ErMAfr4nAFVyTP69cF1Kc8/wCZx6nkQVYkxEbmCSTsOpiT5A41mKUe2PYLpFgIDsB0BIGPYXcOwC6EEgiCNwd8eDY+i5/g9Op76g/xQJwqq+yNM+6xHx/En6YpL6aXRJZ49mTp5hhMEgMIIHMTN/XB1DiIhVZBpAhgpI1CeZ6+I6DDCt7IOPdcH4f/ABwDW9nswv3QfKfyj54jLBLtDrLF9liOriC7Le0KGEeIJ3mNt8XUadGoSCug8oYxtF9WwmDN9zhYMvUQ3Q/X6bYOy1ekxhiab+Nr+tj8j54n42tk6H1IOGXdJCMSIkj3hAg/3lHObYjTz4NgukxB0mZ8YaI9J+eItkai3WGXmVPLxHI/EYjUztQTIkm8wDvHzgAfHB1ZYgqMgtwrclNpj3W3iACBJ52xXVyoBiSOYBvvtvfAIro40kGm1u8pMWgHUvjB25nFqhkkCurIxi9xYEidQBXbcHnh19R1JCvEXVcu45TaR5HbrikkjcEelvlOLaXaagGpGBEmm3ImPETPjjj51AIL97cWkRtErIBBBNziizRYjgyAM9D64lB8fW//ABi1XV9OkAzbUSIJG8HzB/Qx4hTGlTcbLJuBe02xRSFaBnR+T/FQR8oIxAlvvIxHVTqHws3yOD0SSALkxAvueW2JrSBk2gc5+hi5scbUahdScGyOJ6cx5qbj4YvFUj3gPpgxsrqWYDDlKk/CfHHEyxEQALTZYsJ6+WDYKK6dQESNsWq36jBa0L7zHh5i3hPWD4YmFGkS3jtf9WHzwrkFIFVLw0DbffxjxjDDKOIpibglehNzEHaJXnhdUCs8AxYk7fLpvi3LZpaclnIj3bG+82HhPxwoXZ7iKXMcpn0F+XKOfXC9WIJJB6fofrbBBqq7WMzeJvEzF+e+Bs3wamz9oUTtLDXpGuwi5iTYCOnrdVQ25F6oPjih7m1j1/PqMSqZN5/GfqOeJ6AMPSBZUfnisjFwyr1LIJ/W8DfzNsRp1QhEw0arjc7wQecGCD5YASgEBgYkhrg2BAixi4vPxGIlyARJgkd2d42nyxypV+OBmY741BLO08MewM1VuSj4n8sewTbn07tAORHp+gfhiPbLIv8ArlIMfKcQp0yd0ZPDtB9AxHyxaMmTzPkRP4DHducWxYoB88daicDNw5uWk/L88RFKqv6H0ONbNsdzFImxn1AI+YwDVygNiqEeRX8SMHftVQbgRJ5evK18QbNt+5PocTe462F1LJ6LoCI2CspHz04sOXVx310n94WPXxBFzi2vmCRYKD1YFh8AV+uKv2gc4J6iw+En64SkNbBc3wXUsTPRhuD4fl54z+Z4VWTddQ6rt84jyxq1r8wI39Y5bXxIZgkxp5xIvfbfkPXCSxQkNHJKJiQXXkw9PyxXSzLKZRip/hMfTGzrSw2b0C289SsBgb+rrd5Wff39Hh0UdemIv6ddMosz7M7Rz3eJqDtAxBYOTcgRMzIMWkeWC8vxIEgldWkQqrMERHei+rnIjxw2XhaC/ZoNtgDzv6jFpoQDB2sIEDn1OF/Th8qBstlwQQWqxGoASlwDyLEExbYYh/VxmO10kbgEmIFzMDnbbpi7SwIkpECQQTO9/Ai359etl9RiajCNpAEX3gCbdZwYwaA5kamT0Szdo53JckmT4CJmenPFozDRAWADbtD/ANoP444KWkd0AQLBd9hAnba3pgJ8+qnSy3JgCTNzaTsMM20twLfgNqZgC25/nN+nmcAVM47tpQEnryH6647msu9QQi6DuS9wduUS1j8gLXxVnc8mUXSAXqsBaIvy17iLghBf4zjRd7sLXSGOXQU4XUS7HvHoOvlBPU9emKXhqugBdI5mQJ63wNwwOqNVqXqse6Okz7p5iRB+uO8JydUVAzIe85gmIiCsk3G94ONKSAkAUs8y1SOQJVgFiBMAzF9vhh3XzRUa9EqSYFpHlAiLiPGcZ/NUH7RgFY94kQOpnrhrw4OE01LD+IjcDuhwDIufl4YGuPQzi+wrL52lVBCkho2IANoMedosSesYuqULd1WiN+cGxkdCdXPnHLCPO8JXUYdR5yOkT3TFiME5DMlPeqM52JddUCPuksGPICdhyFozmhUiWZvyAjwjbyEA+OBXpnqMM0zSELyIHMWEggydzFo5Y6lGmSE1E73EXJHIAaiO7H/ONqGQlOVN7+cfD6kY6MmSYHeMTAvNgeRPIz6HDfNQL+8ec9bbySSxsSDfywHVrgz9nYgtZiLCdosFF+Ww5YXWPQKmWSO8YPmPzx7EWzHQKBsBpFgLAbXtzO+PY2phpH0jXp8sd7Una3p+c4SHidSRGkb7KORtil+LVNRHdseh9ecfHHc88UcPjbNCaw5X6sdh5nA1HOhmAAlSY1cyevlhRUzLEyx1AarGw5EWEdN8XZbOJYlCIjYg7CecYHltm0UN6zJN2WTHODJsPjOBKyqDDEDx1D1tP0wv4rnKdRLE6pHdKmbMee3zwSjCsgBu4j/EOvngOdtpGUaVliU5AKuSDsdWoGOk2PliBouOpjw9eW2BqOWq05ABgnaLHxI5HxwY+a0iGsem+Ana3VDfsDVUP7pnwkfjistG6ty3n0wWubUmJE77n8YxE5pBYuoPi34bY23s1sWtn01aQya99OsaiJA2mYkjFlOsWBKmkQLTIPz2m/0xdXzyCP7PzLp+LCMUZKvQqO0dnrUKGirTYgch3WYgefXAcXWzNqRKSTeoBtss9R1i344sXLjmzN+vDBIakOZPgo/4GPCuvIEegP1bCpe2FshSoAdP8sn5nEjpHXzkD6XxIMD+/wDED6Y93f3fif5YP7Asgaqnl0vvt8McBHMwI8Re/TEy3gB6YrK4xjiFbbxeT59NtvrgCrwoSe73Pe1NAAie9PI+ODiMJgH/AGrNatfZ9jl+zmdGrTX7TRyn3JjwnA6dh1NMUcY4yrgrSB0CQrGwI2lRy1Ac7x54N9k3aKI1HvBiZJOoSQAZNyRfrjJFu4PIY0PBeN00amTTYBRpswOwIEWHODv1xzrd3I6ZbRpBteuwJAZgOgJjAxSbyZxKpVDGRjq4zirsW2WiqCNLnTGzRz8bTF5J6AWsMUVqRB/Ufr6bHEjjyZhwRJRkt3WQyI2h9VtzfTtbbB2fILop1HBeWqn7x7gFxqid+6Oe+8esSMAZ3OogYil3lXY1DBsomw1TqJtMQD6reIcWrREiFgLEwATT5eTbzyHQY2kYejO96eeqSYkC5JiIK8tr23GOGG7oEmRZT3mskgDSW6843ta4dJYG5PnH4AY62AYJNamLPTfVzuF3vtpt6Wx7AkY9jGs+rf1VSJnR15nnfrgY+ztCSYa5n3zhqcdjHsvFB9I8zXJdi5uDUoiDtG/hH0xTluC0yoPeuBz8PLDc4pyR7i+X0wHihfBtcq5Ev/hROVWr66P9oxZX4KqUyQ7Sqkg25A9MPcD8QWabjqjD4qcLLBjSbSG8snyzDDOFrGoW8NZP44mhxrDQSo1LUisDSYwyg3+zjfnc4tfhVE/+Wm2wED1AscR/SP2U8/wZvh2WLMxGwAHxn8sGVuHknbn8ojAvsqgVVVQAOyokAeIq/lh/U/PE1BUM5OzOcZ9jctmYWspKzOnkY8iCPji3g3sRlctq/Z17LXAbTz0zE6iepw51zpPh+WCqJxRRXHQjk+QL+ok/fqf/AM/7cWf1MgFixPKTF/QYZDEa86Tp96DE7TynF44oVwSeSXsBHDKf8XxOOjh1Pox9WGCcjWLoGMSQJiY9JG2CMOscPQNcvYuOQT9w/wCY/njgyCf9P4kn8cMF3Pn+AxLG8cfRtTFrZJf+knwxnuL0tI8w/lYchyxo+M5ypSpl6dFqzDZVIBkkAel79Bj53wj2jbPJUc0ygSQJ5hlY8wDqAABsLg4h9RBKOxTFO5UY8t3R5DBGTb6n/UcBarL5DBOSP1P1OPPaPQseCsqiWYKLXJgXMD545/WtC321O5AHeFydgOpxRmZ0iP8AqJ/qnAPHHQ9iFYahXpTe5l0AsTvflhoY0yUpUaAtiqvm0pK1SowVEALMQTALAbKCTc8hiTm588KPav8A+xzPiqD41EwMauSDLgoPE6FeRQqir9iUY6HWCO8lmAme/wDDFGdq6gkbN2TT5hP9h8MZP2YzYpZhQbLUXT5Nuh/zd3/EcaXLDuUR+7U0H/AzkfI4rkgo7LgEJWtzSBscLYgDjhOOeihLVjuKi2PYxj7UBiWEI9rsp/1DP9x9x5Lih/bGgNjI5wtTbrenfyx7HlguzzfHP0aOoLYqyqQB4SPnhC/tnQAPdqEgxAXnEj3iOWPcN9rEq1Fpim66zZmKwJ1ETDTuI84wPLDVyHxzrg0uAsxWF5awBJHQATIgSfngHiHFmU6VsQDJ0z3gJ0wY3BkGbwRbCzMcdMQSNUwZVohjABGu197/AI4M8iNHHJkeAe1dCuEFFhUekhR0kBl72nU2+mTTMA3ggxhzV40QyL2NRtZglO8FuBLdBf5HGZHHiFGmmoEljaALlY7o5EsfU4z/ABX+kfsavZGkGqD7uoKPeXT3jGltF4IgdSBdYZU+B5Ynyza+zCd4AxIy9EGDIma4MGB9MOMxWVe8xgASeZ3HIXOPnXs97Udr25amUK0gUKGQ1NGBJliCT9pNgIBExudJQ4h2yowBCudjExFYDYn7yA74hqUft/n/AHGcXyxlT4hSCEknuyTCsbEgCIF+Vhiin7aZCJGZpkdRJHyF9j8DjPUM12QSowIs8mLyDFvEb+uMPnKjlqjNlqtHtCxXVp0gs2sKpBi5JA/DGWTazNRv7mz6zmfbnJJvVJuRam+40j93+IYDb+kLKOHSkK1WotJ6nZrRbUUQd4jVpB+N9hfGM9j6sZorURkJSo4LKQSVajEA2aIF7xY2MY3QzJuTUhrXCkGJYQCdxbYHc8pxWE21bNkxxi6RVwritWlVNA0a7U11HWRMM0uFDtUJZjMhdgIEg2xdnPbSlSLrWp16LIgqEOqe4WKyCrlTBEG87dcZL+kJMxWpp+zMzsI1IrlZCvrLFjVWBKDcWBswODvYjNZ1MoFzTB3OuFYdo6pq0wxDnWOkyetr4ZSVEVChrS/pFyjBWU1iGGoFaRaQFDSQskDSRuOR6GDH9sKAtqrA9Owef9OFWezQpstX9npNUpowpuJi9jAgASWOx2JOAEfti1Stl0GkTK6l7V/cVWMx5sLgDzGNrjdWOo90He0HtlROXrKj1C+hgEai66rGVJKDTPmOV8Yn+jRtSZ069Td2V73d7la5nmTPja+I8dr01co5SlMHT3mNwJIEs3WxgbXg4y+azkM3ZVm07HsnZLhL6gjCYJiTMwcLOKkuQqLT1B6BoWx2HI9MCPmc0KpCU4QGRsSwt1iDAJ2PITzxmvZfhv7ZmVpPVZF0u7v7xARC2xI5gDH0vJ+xqUUNJawYd7VroyxMlSTFTkLCx54jLFGHLLLI5cbF1M9wduimfuvpAPMGHseWCBlKA0laNImzKVpJvuIIG/lgXhfsm1Ck1P8AaXYsx7zCNl7og6gBIN5HvbGLqeJeyzgr2ZWs1Qg1DUqEEhGJBX7yrDKdK37nMbyWJex9fwatKZIkAxvMHCj2xWMjX86Q/wDcH5YwVHhVep3NXZ1hUCsS7KAXC6QQFgQBII5HnIw/zHCM5TylenUNevrNLsxpdmUJUaZF910mRbxO5ZYlGV6hddrgyGjvAeH4Y2HAajOqu52zATaJY0mbUT1gCfGOuMgrgP4Afhh22bK5FWpPDds9UFSJBEU/9IHxw81aSBB0zbV0lWAJBjcGDPL546Gm/W+PnOQ9p82xea7HTSqNdU3VTH3esHFI9sM4AAKw/wDSo/7MS/S5Lq1+fwN54Ve/5/J9MxzHzb/xpmx/5qf+jS/2Y7g/o8nx+fwD9RD5/P5PqopEsSBaSfjp/niBED/AfxOEdHjdee7lWj+Kqq8h4eBx5s9miI7GktiO9VJ5R91d8LpQybNEyiT46D8O7+OJ8PLB0cCYFMzyBFTUATsJ8cZ1nzbbPRQELtTZjYj95h9MO/ZjtkXMCtmKhpmgBFOnoKtrGhgUOwNiDuD0GGhFSlSe5nqS4NTxjii1CDTa4dSLRNohbbkxv0wvXO03Ok1UlpGmYi5NzqHWdIvYiOtHCqlRrBRqU9k/RWuDNrBlJ73gfDA2dqU1JTswbiW1swINiFB2O9yLdMVau2yS22Qzzuey9IKjVkp9oe4zEHSSwZS0DuIWPO/fF8YH2m4Jk6v2Xamnmqae4FUKDcuWIQs8uYLSd9ibBT7Yy1ftGJ02uF0kFANIBZtLOKajvgKLRHI56jm3eq2lgWqgKdV9QYpYme4NYHeEcvGaRrmPoScop09z637NJlKWujRpjs57TWC4RhpenqAabnsr6QOR5LDDOZXssrWpgvDByrSrae1DAdmyBO6rye8wI1WN8Zn2FqVWp1AaVNKYpAAazr0qGXWBpOgEQGPdmBfuxhqlRazlgoUsQFKoFvDDUxjVyG3KcTcqaKRSa24B/Yj2YyeWMCtUao+gPTcUyHKkMunSGhW1RGqYJnGk4Rw4UqtVadRmApimWclirNBXSWJC6QyzG4aIkYWLlqq0X7Eai5AhSAEBOpiQTGogLfx33wAMpmQwdqbnT3tg0sBIEKWJ70HAc3epoKguEzYinR7M02sSwp1GR3A1ppnvnb3ptubTOE+VrFUch3VhNNxKN3kWGK61aNTCZvvgzgtOMkiVLsXqltQMhieYNwYIN+owj4zmoetpERUYbwCUJWT5kfPByycUqBFJtphVSvUMysK7Knas1MEl1STGmwIgEhY35nFlbiDmAWOoW21QwPvRt2kwJCxAEAb4pTiQDCEBpvSpnSyqwBNJGKmRexO8WxziHEKRAISnq1S6hPeUyDqWSsSZJjCvUuGMl7R7tYI1u7MHUsHm4LnuFQVFEFVUntFhjU+9pOGleo5VkUstJlenNIABTuReYaG5DvR4zjLs1JUgUUUFQHFGaOqNBE9jpm4f5dMGcP4w9Mk0u2BMCTXqVIAM2FXWo26ThlOPyBxI+1HsWuYU1VbsnABIRGLEhSkM+oLdFTvn+ImxwvyXsflqPagqzqQo7yIUSZHcLOWLCT1gqpItBPynFmps5DOWqTIc0yoOk3AWmO8B6cyDjlTi+ukwbuKoXSEIEsxAMyI90M1+ajljPJ6Fjionkcll8m32KmV7UKNDSque0ZSygwCuymD3SJJIGLcotOowZ6tEVCfcq3ax0qSpMydIsR9cBVuJFwA/bVQNtbiRfk1NVPxJwMtSmBpp0+zOsMe+x7xmCQbHmbzHhhJTvkrCCQ0zPDaaVFCpTNaqW0Gl2isTYsSTUCqJg3tbwxTn2r0oFZXU6dWlmBXvEgwUMRE2nCuvxrU5KaU2VNKguwsAFO5lrxHPHa+UzTapRp0iC7Kt5afeIIix26YWUvYygczXEu6ndgNqZo2IVwKchpBg0yeX3fWijmlc6EXSpBYmm7IABvAQqN7XkXNuhnE6DJTSQNPunSQ0WEA+Fv1NxeHoG1Bu7PdWTGpmYKoFoPeIMWm4F8JyrQ2yW5VT9m0qBav7OpN2NR3ZUKqyoq6EP2hDG8iI0jlj3tZmu2psmbrCdDMCimZLBdUsveVZGpQdRtETONE2XIkLpgAsQZHdYkPN2lQY5m5OF3tHSD0+zLUVhhWdQqt3QSWVQBOoJJCXmByGKb6k2+BXw3XJlUyuTSV+zDigiVALalbSXcMW0uzCSNJMTzx3O1UzlGvSylHvRSJMCZowklpgDsybQCSbc5zFDImQ3ZPUpGQdAYysEzCmbRPTacav2J4BU7RjUpMiqSYZ+zaQtgDIvsSREWxaX2q73I43r20o0Ps1wmrRy1Om9bMU2UHUigkKSxJAIkWJx7Dx6bA7Vr3OiuqLJuYWGi56/lj2IubbuyqxJLgAXKhY1Wkc8WBKYgkwOc8h13xZx2iFqHs2WzFagBBZXG2obrqUSLYDp0hz+eA8VchU21Zo8vwUHlMAzf8AH54S5LP6zopNS1jukLVp6p5iNWr0xfxCqa2Xp0WUVTS91C9NLElQ0vGoqCFA1CbSDhV/VmbKxVy1Nv4aj1QhiI3qG0gG3PDxxRqxdTZpVqu0kk1G3UFyVBZtJU9mYY9w2AHvJNjbmY4crOndinpKoyrEJTRAhd2Mtq/iLG4uIOE2SzpSpqL5VmWe7TINaQDEBnAUz1Y4Ir8f1GKXaBoANNBTapI6AhgoF+8xAjfDt0txNEukM6ORpLHNS6NT1d6XQmGU6RoNwPH6dXLh3Yy6IbzTYoZ1EKpI6ATudhzxVks4hWddRoADswW0zIJpiDY7L1xHiXE1pohCFtRJIIUBdhJLOBMAbnlbCr4NpdhaAgIhdqrmkU1QDqWO+zQBcuDsCJ07EjAScIcVNSFVGqfEjUCQVIgagINzEmMc4ZxmhWuWQsqwVV0dlQ7+4SAJ0mJO2K8xxR20lStIaRINVTfns02vygiNsaT9hUZJ0FZlyrgFXaFldJkidOky9RRYSImN5uIwrq8ZqJUVKiJTZ40o2ZQMSf3YMVFm0jTv6YozWdqMAG7OsL++oRADeO7qZjfw2GOZKnPdCKWIJIQuFHlL+7Eb4VyX7lIwpbml4bmToOoA1GqmoxBVkholZB7z6Ap2gAi/LFuco5R6b9rTAABYtTAVpHQrfUTboSbjGapvo3ZQOgv+Uc73xHN8TXTBUsAQYBN42A2J8uuF8q9AeJWdot2hRUiFjWRcKtMCkZMXaF08pJ6SQEadPW7EAyLwYncAD1+WLe1XL0ky4Y2M1X3JYiHFheCdAPQNO84HzeV0Q+tHhDpiQbrHukbQYmSb3jDuLV0aPBZllpkqC7AnukR3TMXmJB35/ePpDRIsSp3nfa/rhTRrRUQc9a/Izi9aktBmPzxKDafIbC2oBTPNTe/IyIk35/LA+VXXTUsdzqXT0EqpaRY+8YHUYgK3vHp42Am+AOB1T2YUm60lj4D88B8saw7NoywUcg+kePLFquEAH7wEzfaZifPrhfmqhPj64jna3uHwa3WCNsGV6UGzZcS4Wy00alRA0aXSoFUsGBlWZl7wDdPdAMcsQzFYVWDqbVQrjw1xPlBkHDHhnEdCHVU90nvWFp3jaJJHWI3wu4jnddcJqXS1gVEC570fvXnwuPHFJ49K9oWEne4Nxbh+YX3BljT1aldu3OqmYNPXFkeDMStzvAGF2VzFKnVLHsFqKr979pMHcQT2ZEyQdJYwQDBK3fZvOyxYsy/an3TB2gCeQx4FDB1rI31U1JJ33AUzhXJdBt9leUrI5CrWVhYBAUaBNyCEDsd9z0tywfVSQTp2JIUWEmx1ERIBknqSOeAq2ULe46LtBUhSIOwXS6kHnIOF2Z4c694sT3hLaR5CQjU9QA3lSNsIqrkNWWcOpLTUpqVDUYllLJKqSp2EkxHIT54uqUEdu9TD7qQ41C7c1axIECQAdxsTIn7TpIDPUZQTcwWJ6TICr0CgbCZxe+dXuxqCkGQRJiYkGfPfC36Co1sVJwmmogdqPDtan4Nj2ONTqG61c0FMEBaYiPCaZtz3OPYOn5KBfGaaq7NTE201FGwYkk/GAw6MPEYccCrygIn3ZkE3GpgZAMSCDNumL8vlA5hibg8zB23FgTYmfLCbh9E0qwCm1QuqyLTJXzB1BTbw649bJGMZpo8tO1pNIxD2kPIkWmR6j5YF4jmHRHIP3TAaIkbcp9MJ+I0Oxqakdi5QmbgAtpiBJi0/5j5YIyHalBq0lmDODpuVUffBPNrCCOsYaWOPsHG6YiDLUEkAg9RP1xytUKrpUlVj3VMD4bYilEo1o0mYAI5GCB/dPxUjEsytseVNU6O5U+BjU4oysyiO6SsEsYjzvEdcDtxByZhZ2mP1AxCvk2qBX21JTkkydTBRNztNz5npgbM0KiEKpMsQJidMmLrzFzzx1LDGT2ZFP5CqvFKnMgR1Bt8TgduKO3dLsQeQAAMA32mJwHVQtAJMjeRz6C+3TFSZSGVpHvXgdbC/mcRyxhFtFkhjWf6/hib5oIjH7x7o9REfG/8AhGIVKB94nSBJPPl8MUhAQCSbyxHTlyHQdeeIQq7Gl6K6dYCAQZNoty+mLFzHf2Mi6xtt3TPUb+YGKqgA/XW2IGrAEnn+Df7cPtptBLMwojUJnxPLlhZxjiq0bFWM0joIO7dpBU2ssAEHqTg93Gkef4HANJaLNTesTKPpAMBTrmQxPOVMDzjbFcEdf2sWSb2TEXDON6sxS1KETXdmbYQYvAi9sO24xliP7ZfMgjn1K4TnJ0a+hw60mYAGktMnQFUCSAQDqECeZib4beznCqScQQD7ROxdgtVVJVwLEiNM2kEfhJplxQi+f6IuM4bM7mc4P2arVWXRYlkViLkAd7a5O+F3s/xOmRDNpYUobVay6QSDsfLfwxrfaHNNU4fntbFtNdkWYICLWpKAoGwEEaTeQTsRj5eac/r9fz2wkccZJ2LKbTTNPmOLZe/2vOJCsT6W+eK/60V6uVSnoqanAcEGR302uIO9jjN6fL9fr0wdwI6czSP7rk2/hVmHlcYosUQeWT2PpboHpFW+8oYz4lx62OIZmn9mlzbrJgQJ9Ji2I16ugaOgQf5RH44i9T7MeWIyk9P9nQmRrMxnuEibmVg2v94GbnHDV07zG/puPjgU5/QCRe2x8NsMmpySIED5RGIwdOmM6YJXzyWhhB+I8/PAr5yGWB97cxYbCAJ3JmT0GJhRqnkeX0xOvlgRMDVIPQCLgfzw85KzaT1RpPrieYaSBy2wPmKqKupqiJfZ2A+F7+eOJmFddSsGsbqQ3UcjvOw8PXEaHBeJcXrPUYpUYKIUDURZAF5eWO4gOHx976/nj2K6kTpn0rIZglhbYb+gn8ThLUzfux92oHHgZk/n6DB+Sb7Os5NkRiPEkBB6S3yxmUrTA8gPiAMellds85Lc1PFHBffdiOkiSAMUcHzMBhzA0jyJn64D4vmidRi5beeX4YEyOa77dd/nfGyv7kUS+07xKjoKXvc22tA28Zws4hmSFsSPL88HcZzElI/dPz/4wiztYEETfHFONtl4tpI1eTqasplyTM0FUneYnc8zbfEatWZYkTAne5F/wwq4Tmf/AKKl/Cai/wCV2Axa9aKLtaymJ6wfyxVciIoqVgXkbQPjH0nEQC0qoJZgQAASSSOQFzgN6nTmP54P4LUOt/8A9NT/AE6ifGwPxxLOrkXT2KsnwvMkDXSNOwtUYL8QW1fLDKlwl4770/IFm/AA4v7ckRJ9LYsVKcAly3dJPv2aTAiJIMC889rY50m+B6rkGbhCneqf8NMfUt+GJDhdD7z1Dsbsii2r+An7x54k6AsdKmJsDciw5xfFWZq6FJBUNyBg35CJxkpcWMlYRneHZdGpqCR301RUBJV20Aww7p1ERO8EYyXtLk1p0uyp9pURQJOkalqajGpROg6WUKDcg/xYMX2nhXLa2qJAZTp+0CsrQBo2ixkn0GFXEOJOXzC910LGvl2qVXGhJJAQCwA0rCsFggbgwenFFp2Tnqg9hdwTilMJpj7UmWZiCsWsoA6ibm0QJ3DvJ8SWi61is6Z/swAWUABgIsbSO9EXg4S8LaiWqVcy9RXBeWIPdIov2YiAA3aKF8O7aNl1LKVgqEUqoI2OhoAMXErtPjyxZxg22xYZY6Ke59VQ5atlT2p+zqBdZQhZIaSxABMs/PcgYVj2O4dUXVTauAZgrUB8xD0zzxi8nxx0VUYnusUZSABYnSf74llxr/Zyq9Wn3aNQ95tAUSWAuQADYrbukzzjHLOE4t6X2MnimjlX2Ayx9zM1h/eWm/004hlPYAJVR1zSsFYEq1KCV+8sh2iQSNrYaZeqTMAg3Qh1uDIkAHZvEcpxarC8mCAIF7ksN+vdnny54TXl9h8UOaOZ3gtZm1KabDUTZoaI6MAN554V1n7nrHzw6p1oYXBNzz5afGZ7w+OM3nSVRQ25vjJyaphlFLgGqvJA6kD4mMN61bvHz/PCGkSatIf/AJE+TXwwzNWFZvG3pgpbilyVJAPhidarYYGof2a+Qxys9sBodsSe03uH+6fw/PHfZNYpDcSZsSObQbeGKfaJ/sm8h8yBgvg1lA6BR9cU/wAdfP8A0R/yX8Dlm/U49gd2vj2JUWHfs7nKf7BWQVCalOn2rJEHv1GpreTqAkdIkW2wrylde0XWxCgqSRvA7xjxMQJtJxmMpxBqTNAkuhTSSRMsrSbXuq8sH5DhWdrGXKZdDvqSXjwQmf8AMVx3OSW7Z58U3waPi+bGnoJJ8BJgX54syWWqMQdMCN2t8BufQYMcU9ZcIJtBN4gRImynxHXEWzfqf1zxz5fqNT+1HXDFtuEfsFMwXJeOWy/AXPxxbmq9PRoKqUH3IGkDmANl/wCMLzWJ/liJNj5Y52m3bZVRSFtBOypvSmdFV4PVWh1PnpYY7mq0UG8bfG2Cs6kqrSB90kmJ5iObEdBJviL0U0CmXSmz3DVliAI2VpjmddpmOV+lSsi8bQlo1JAPhhpwKp9sqz74an/nUqPK5HzwdlMnlnEAa4K8+93QVMkENpJkkDum0ARhxlatFBpRRTn7oAEz10yW573wJz32D0C5PLuxWFMkixtvJG/kcTp5IsBSUgkkDnIMgQwAJ94Kdud7A4JzqFkIptoYiA4gx4xsfW2x5YhQr1UJlS1SV+2UHXAIsdMaZ2J5+sYlGuxm30ZL2jbN0wxoIjUheSNbRbvXOi470qoHphZwhs+8u7VKVIKSzlhTAFrgWvzE2/HcPlVSsr1O20IrJ2StpVDJ72gwGYSRDeERAwHxLidEUqh1h2CEhGRu+QJ03Q7x1tyOKeTpL/0Zy35a+D5xn3cqXqQX3fawIUrqAEBiSSYN5i3PuTzLU69PSKYh0a1xIKxImCy7Ye8B9m1rorvmGUNDaRlzVlzLEVCWWQFIMkATABJiRl9jnsa1QAyVCAQWIOkEMCZDETIFzzG+LPLCOzZzNyfzwAcY4lU/bBWcEqhXlqAG0nlq6TFwOmNDmGNTvOWaiQ2oMCF7KWKNJjQ8FRe8yb4wtbN1IZC0KWllXYkHn+9B2JJ59cRaoWULraFltJMKD/CJifS98O8VpAh9Tpb25LqCTVAQdoS0KNOrWZtaLzg3hXDq9Z9FMJ2gUtolQ/c3gG5YclHe6YN9kuCiuGdqfbAPoNLtDTiVkOSoJI94RAFhJvjR8K4O1GqiilTpOrtVo1LMYgK1Ntu0ZZDqx2NwAARhMmWMW4+hIY3Lei32Pp1XXVVdasMCADULqRIKtrNmEkaAJ8carNJomdOvSVImRtfaxIb8RfEKKHSTBn3nYD7x3ZiNiTzOJHKU7sVSYkkxJIHjdjb6dccEp6nZ6KVJIvbIKHWNIKEyV7wMkEiTFhAHoTjA532Hz6UUp0HpVFQmCjtTqGSTB1kKQJ5Hp0x9CQ6YBPhYFvoDbACVa/fZ2WnTJGge+QLgklACATHdk6byTsHhOUXt/QsoKaSdny3I8NzGXzdI5qnUpw3vVQxWSpiG2aTGxwzzfHaJLISyMpKww7pOwIbkp3vjdZmtTVGnXWW+pQoh2IE6pABERAMzJ3xlxxBFKZlcrlERDpDVFfuM9Sq6ImnUEYaTfTYmxFhjoU1kd
Galleries Coming Soon